Unmatched speed and quality in the laundry industry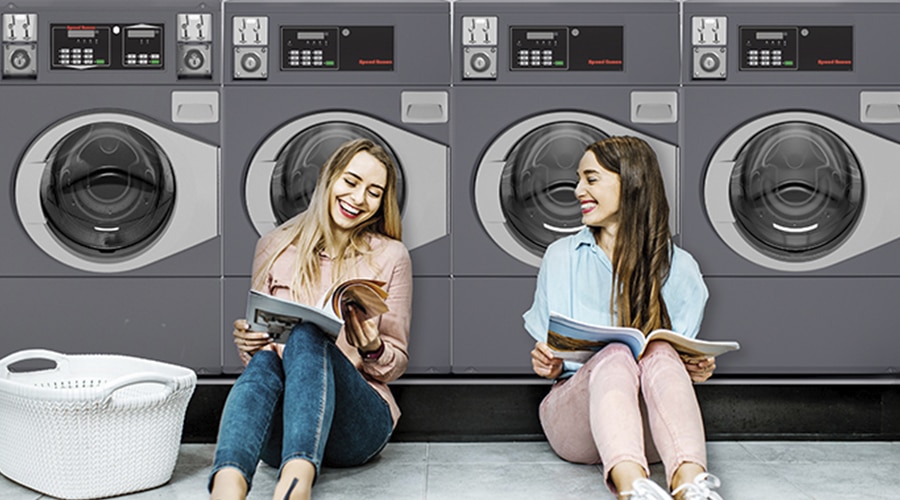 The reason we are the leader in professional laundry is no mystery – stronger parts make for longer performance
When our competitors choose to build their washers and dryers using plastic parts, we use professional grade metal components in all of our machines.
We design, develop and manufacture all of the critical components of our professional washers and dryers in Ripon, WI, USA. We pride ourselves on the quality of our products and their reliability in your laundry room.
Wash and dry faster
If fast cycle times top your list of priorities, Speed Queen machines are the solid choice. We offer the fastest cycles on the market: wash and dry in one hour only thanks to our incredibly fast tumble dryers and washers!1
With that unmatched speed, you offer your guests and residents the best laundry experience, while drastically reducing your operating costs.
1Based on standard cold wash cycle and half load default dryer cycle.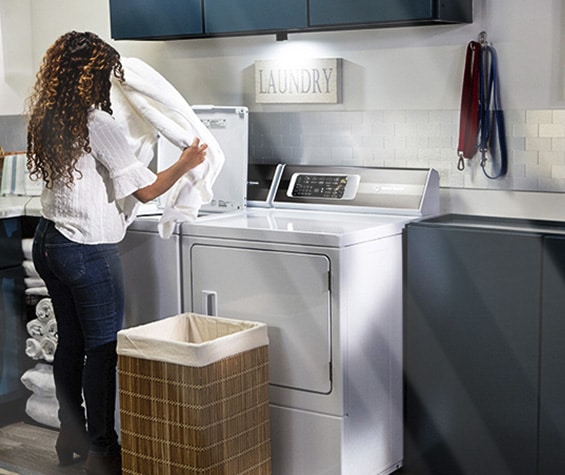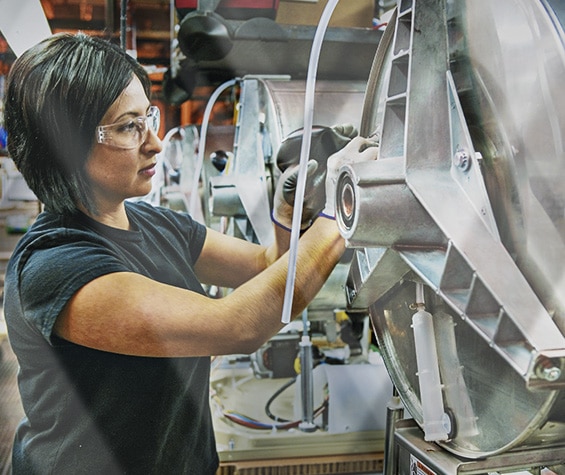 Making the grade by passing the tests
Creating durable and reliable machines begins with a rigorous product testing program long before the manufacturing process begins.
To that end, we've implemented a unique, 5-step product development process that pushes every design to its limits both on screen and in the field. In a state-of-the-art test laboratory, our professional washers and dryers are tested at 15,000 cycles.
3-year warranty on ALL parts
At Speed Queen, there is no compromise on the quality. This is why each part of our professional washers and dryers is rigorously selected for its ability to resist wear and withstand the most intensive uses.
We are so sure of the reliability of our laundry machines that we offer a level of guarantee that is unique in the world: 3 years.
On ALL parts.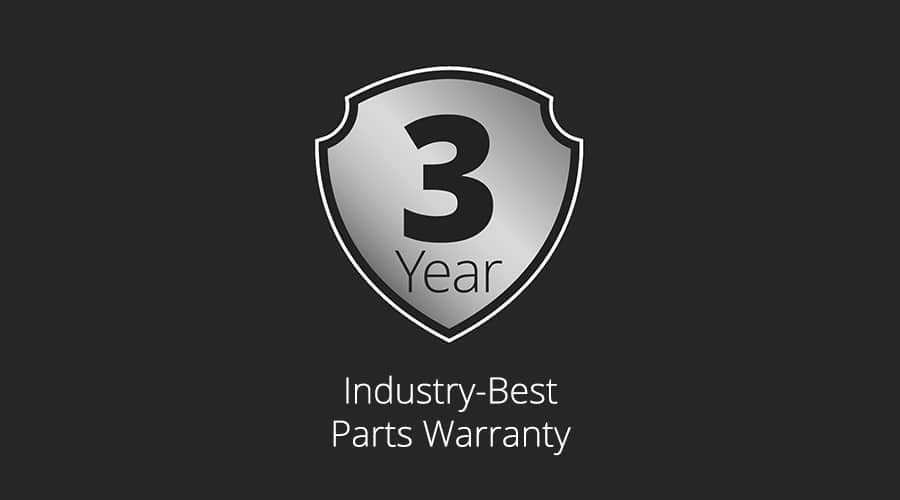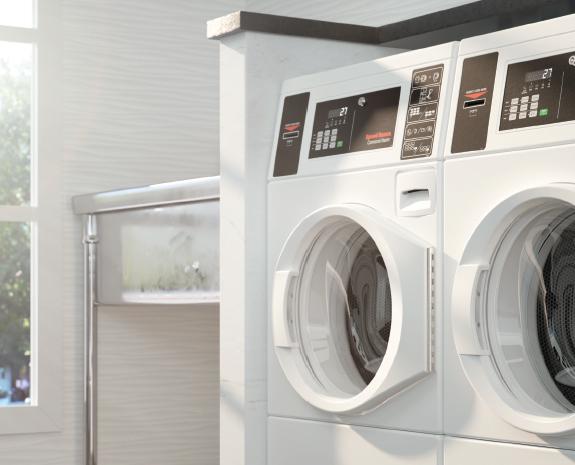 Dependable not disposable electronic controls
If your command doesn't work, neither does your machine. The electronic controls of Speed Queen machines are designed for reliable operation. They are built to withstand extreme weather environments, power surges and vibrations for years of trouble-free use.
Speed Queen controls use a multi-layered circuit board with rugged connectors for unmatched durability. Each printed circuit board is equipped with a moisture barrier backing for added protection. An industrial grade component adhesive allows our controls and circuits to withstand prolonged vibration for even greater reliability.