Speed Queen presents the new C-DRYER: the fastest professional condenser dryer on the market made in Europe.
The new C-DRYER is a game-changer product in the category and in the laundry industry because is the only semi-professional condenser dryer on the market able to dry 8,2Kg per load with a unique performance able to bring professional quality in an unbeatable 60min (3 ph). It's the first time a professional laundry manufacturer designs a truly professional condenser dryer to anticipate the needs of modern European constructions or any that require compact spaces and easy installation without gas exhaust or ventilation.
Its large 6 way-out condensing unit – the largest in this category on the market – helps provide this exceptional drying performance.
This model comes factory-equipped with Wi-Fi. And both models are CE-approved.
* Performance base on 400/50/3ph electrical connection.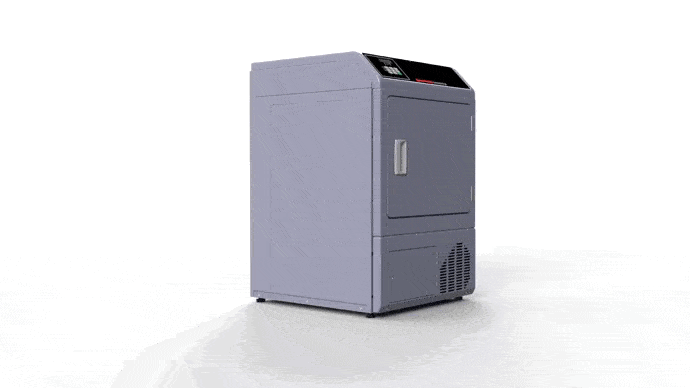 A GAME-CHANGING PRODUCT FOR ANY OPL INSTALLATION
The C-DRYER is a versatile product to install everywhere. The incredible speed dry performance (11Kg in 1 hour) also means less time using the power, and a better life span for the linen because there is less mechanical action on high temperatures. Additionally, it can be installed anywhere, even in small and unventilated places. Compact but extremely powerful and reliable. This is ideal for hospitality, campings and any small OPL installation.

THE BEST MATCH FOR THIS DRYER
Pair it with an SF washer to get the most out of Speed Queen Professional's legendary performance for your laundry installation.
Best-in-class Quantum® Gold Controls
Revolutionary Quantum® Gold technology combines equipment controls, programming and wireless networking into one full-store management system, including: wireless networking, adjustable water levels and in-depth reporting. Designed to reduce costs and maximize revenue, Quantum gives you the power to achieve unprecedented levels of profitability.
Download: Spec sheet
C-DRYER: Professional condenser dryer available options
(Please choose all the options to display the reference of the model that corresponds to your needs)
Clear selection